Can you see what's missing? What a pretty picture, but don't you get the nagging feeling that something's not quite right? What's the final touch that will make the image complete? Engage your brain, your imagination and your artistic talents to identify the missing element and add it to the drawing in this delightful puzzle game that will get you thinking and make you smile time and time again. Who knew gap filling could be so much fun? Looking for an original and entertaining puzzle solving game that's genuinely challenging and rewards lateral thinking but won't have you throwing your phone across the room in frustration? Draw One Part will bend your brain, test your drawing skills, and give your logic a real workout without ever driving you absolutely crazy.
NOTHING WRONG!!!
I don't see why this game is rated 17+ because there are no inappropriate scenes or levels so there's basically NOTHING WRONG!!! And this game shouldn't be rated 17+ it should be 9+ because I get it, little kids shouldn't play this game but kids 9 and up should play!!!! I'm 9 and I'm going to be ten soon and I have seen no inappropriate things AT ALL so I don't know what all the fuss is about! "Inappropriate this" and "inappropriate that" it's fine!!!! Pls read this, pls get this game, and have a great day! Whoever made this game, thank you thank you thank you! Make more games like this and again have a great day bye! ❤️❤️❤️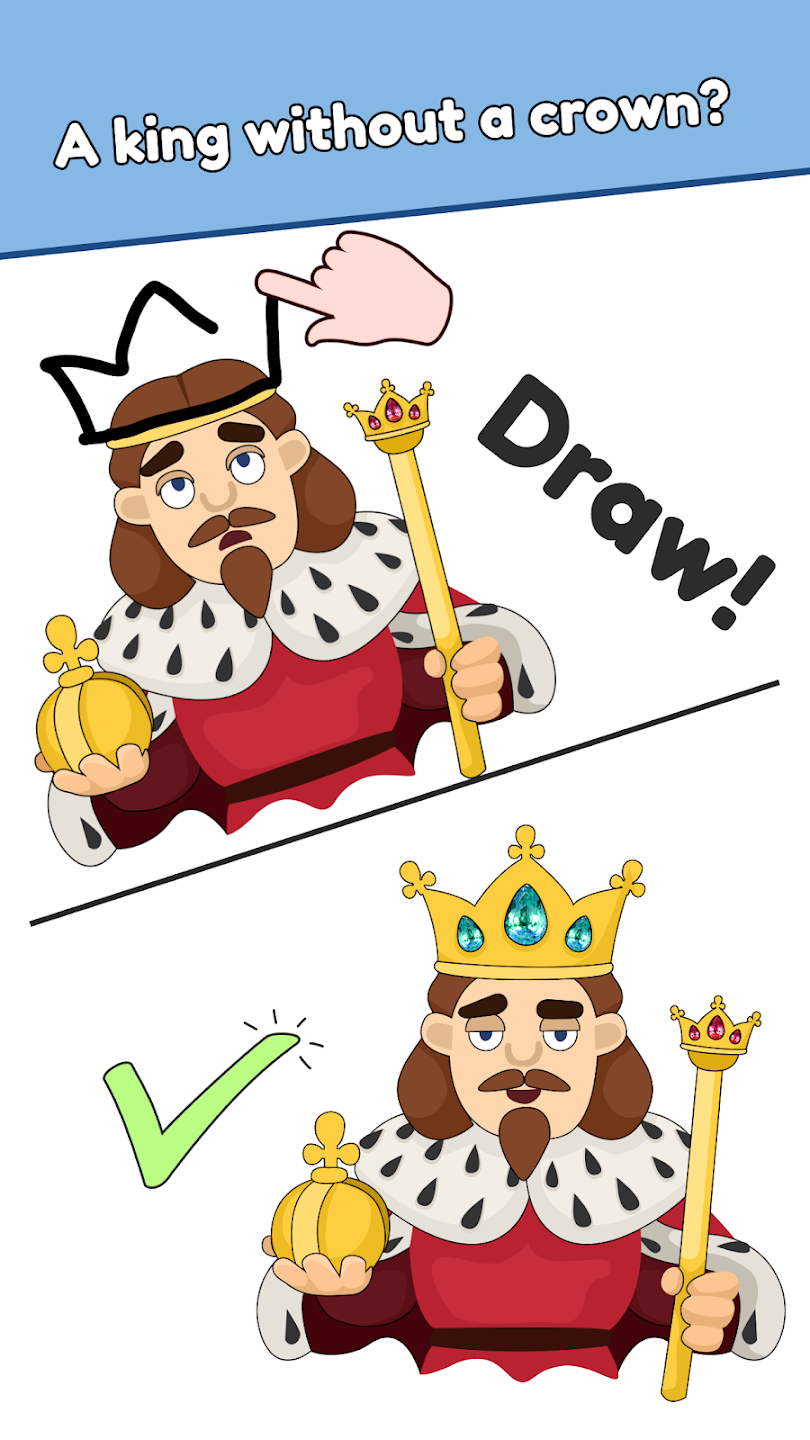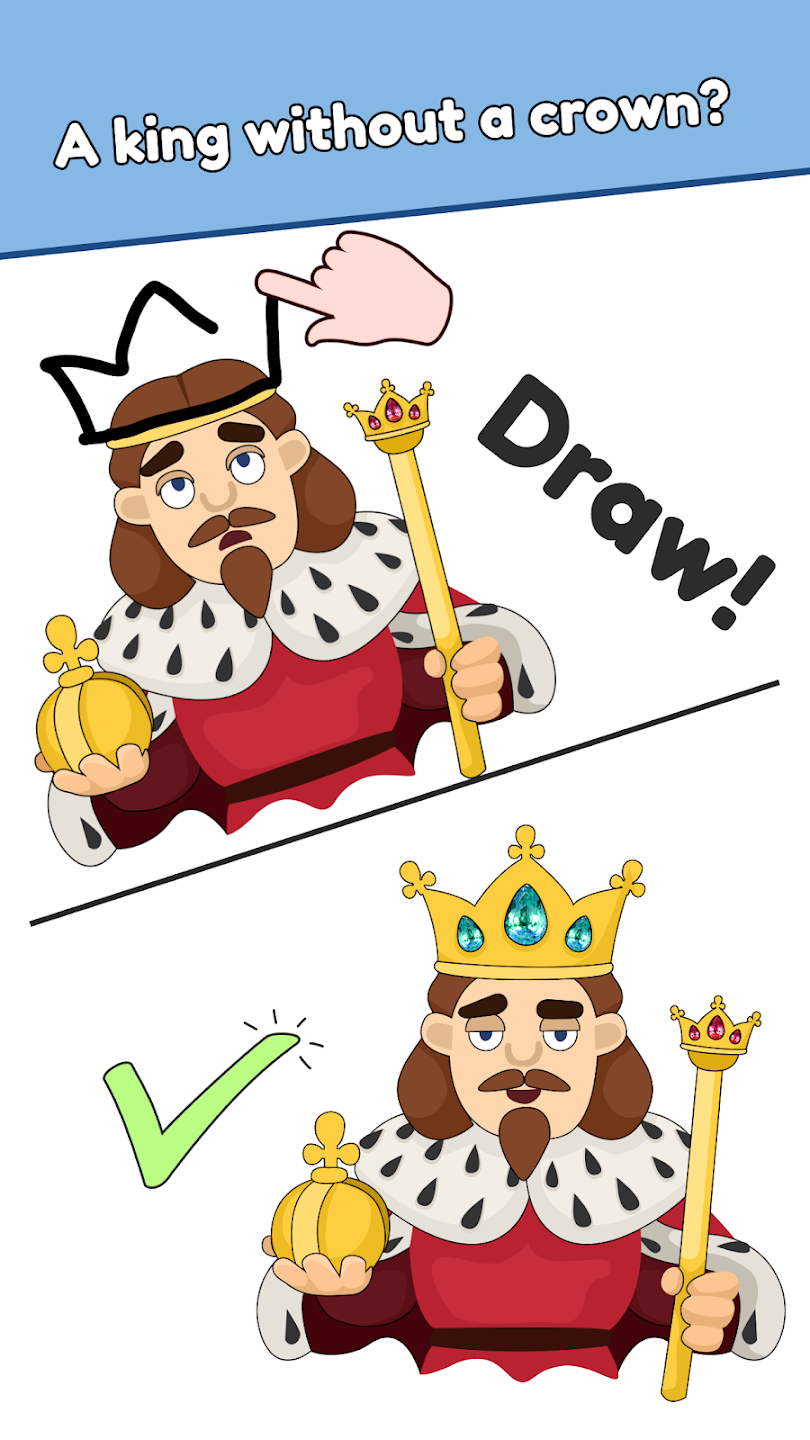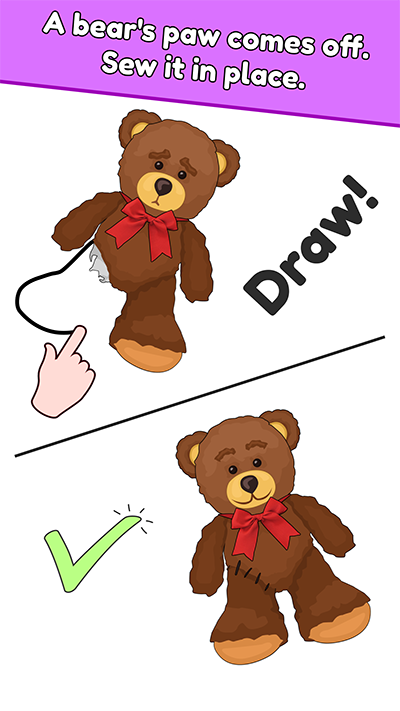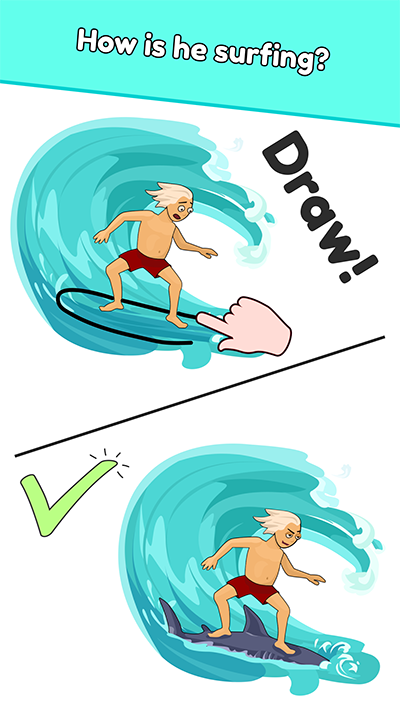 Perfect Game But...
The game is good don't get me wrong but the adds are getting annoying I am level 638 and all the other levels are just repeating it is a good game it is just please make more levels and get rid of some of the ads. I really do recommend this game if you want something that with waste your time I would really really recommend it I love it but it's kinda annoying with the ads. Thanks for reading this review I hope it helped you. P.S Please get rid of some of the ads then it will be perfect.
Good...but
The game graphics is gorgeous and it's really good. We can draw the missing piece without any problems and we can think and solve enigmas. The why I gave 4 stars instead of 5 is because of ads. Too many in almost the end of every level. For all the rest the game is good. I highly recommend it without internet so there won't be the ad problems.
Download now
This game helps you or your friends or kids improve their memory and iq level, so I thank the people who made this game. My kids are now doing better in memory, so if you are seeing this download now.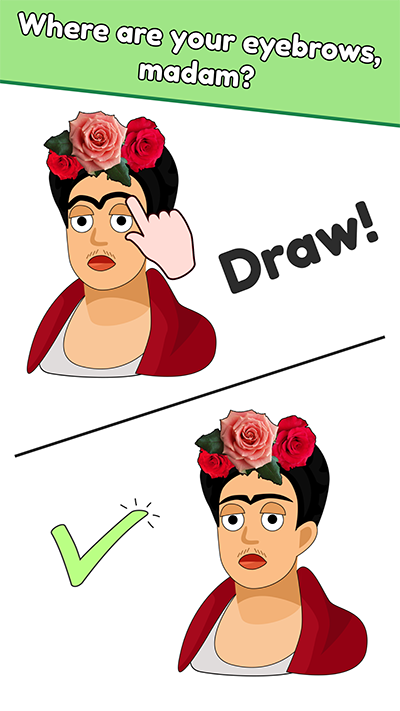 FUN
So much fun. It's nice to draw pictures without having to do the hard part (being creative/coming up with original ideas) I REALLY LIKE IT! GREAT GAME 😋 LOL