Pop US! – the perfect fidget toy puzzle game The party's really popping in Pop US!, the pitch-perfect puzzle game where you put the jigsaw pieces together to make beautiful pictures, then just point your finger at the screen and pop, pop, pop! Merge the pieces to make your own DIY fidget toys, then dive into a world of relaxing ASMR pleasure as you pop every last bubble on the screen. Get a burst of satisfying, colorful, antistress fun at your fingertips any time by downloading Pop US! to your device now! Once you pop… When life seems complex, gray and stressful, what could be better than a simple, colorful, soothing game to dive into? Pop US! merges the most straightforward gameplay with a vibrant, immersive environment of color and sound that's guaranteed to provide an instant rush of sensory pleasure and stress relief whatever life throws at you and wherever you are. Want an effective antistress remedy that hits all the right pop notes, that you can take with you anywhere and play whenever you've got five minutes to spare?
It's honestly not bad
Hi to everyone reading this! Hi guys today I will like to tell you about this game. First, there's nothing bad about this game, honestly. But one problem is that it's very easy to get bored of even though it's still satisfying. And also the adds don't bother me, I honestly don't know WHY people over obsess about them, like all you have to do it literally turn Airplane mode on. And sorry I have not a lot of things to say so this is it. Thanks for reading this! 😉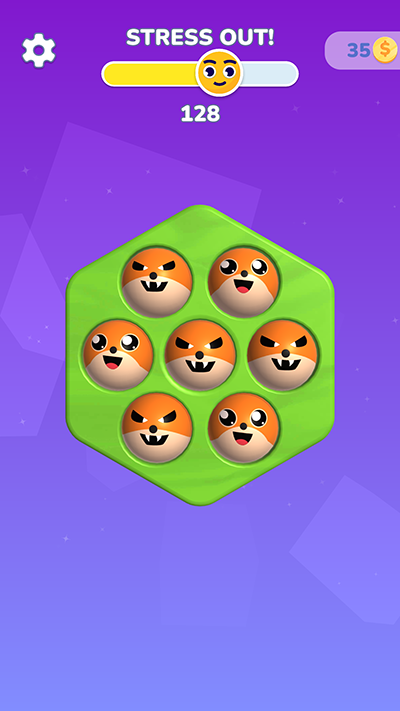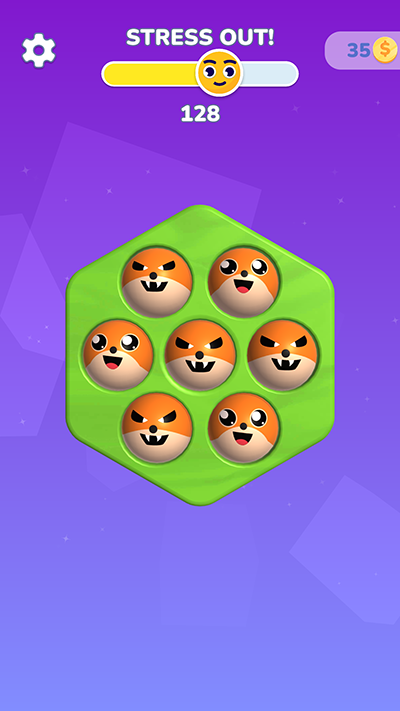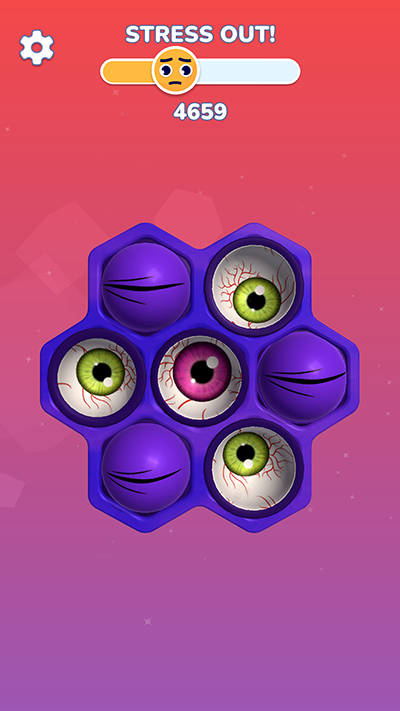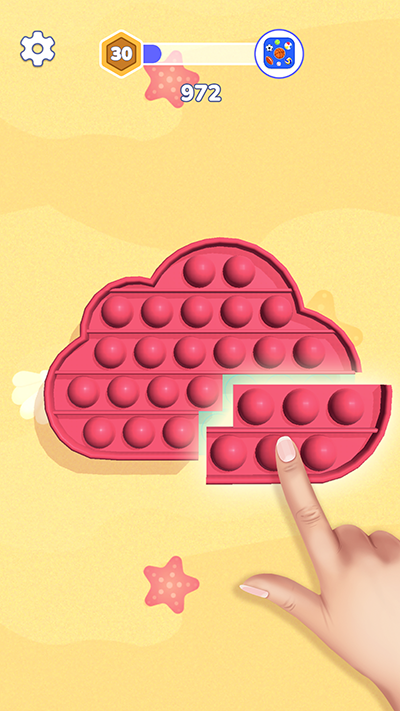 Best game ver I'm literally so happy I'm crying
So I okayed this game and it was so much fun it's not a cheap pop it game it's amazing satisfying and fun and nice it's really nice and you never get bored it's nice popping it and puzzles it's really nice and since I moved yesterday and hours of sitting in the house while my parents are unpacking and stuff and me sitting and playing this game this game really is truest amazing it doesn't Ben have any adds almost which is crazy!!!!! And the puzzles aren't hard it's not like Disney jigsaw or puzzles it's really nice calm relaxing the noise. When your stressed you play it's and it feels like your achieving something it's amazing I just can't get over it it's 🤩 best game ever and I'm serious so go play this game have fun do puzzles pop bubbles and explore and have a nice night or day or afternoon by.🤩🤩🤩🤩🤩😁😁😁😍😍😍😌😌😌😉😉😉😉🆒😎🙂.
Best Pop It Game Ever!
Hi! My name is Wednesday. Thanks for making this a super duper fun game! I gave it a 5 star review because it's so satisfying! I usually get stressed out by my mom. I know right? So, this game helped me get my stress out of my body! This is great for kids. I know their is a ad problem but listen to me. You can turn off your Wi-Fi. Duh. Well, hope you read this! Bye! Sincerely, Wednesday.
2 problems.
I love the game and all but there is 2 problems. Number one, the pop its are literally the same. Number two, is that when you finish the game I thought that it made you repeat all of the levels again but no. It literally freezes and doesn't let you play anymore levels. The only why to continue playing the game is to disinstall the game and install it again.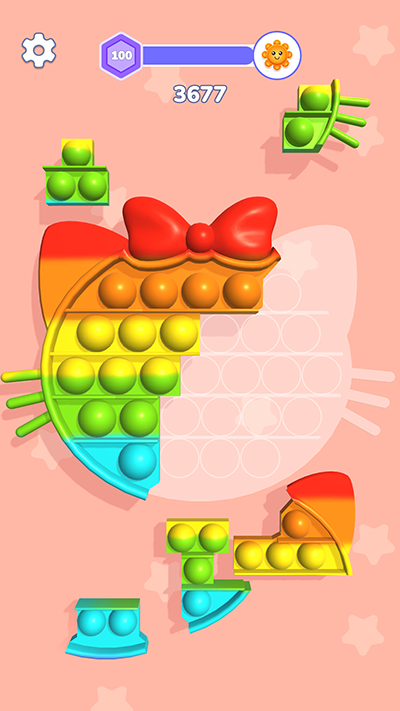 Amazing!
This game is amazing and I totally recommend! I love how you can actually pop the pop it's and not just out them together! Also one thing about the pop it's is I wish you could pop the back of the pop it like how you can pop the back of the simple dimple too. But overall that's the only "problem"! I totally recommend this game! 😁